Forty Til Five Hosts Blue Roots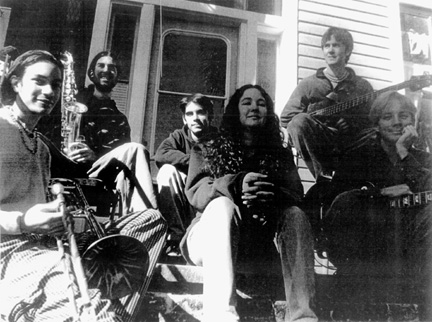 BY KEN GAILLOT
Local jazz-funk ensemble Forty Til Five celebrates the release of their second CD on Saturday, June 17, with a local music and arts festival called "Blue Roots."
Blue Roots will feature performances by local bands including SpringFest Discovery award winners The Uneven as well as Forty Til Five and others. The event, which will be held both indoors and outdoors at the American Legion Hall, also features over 20 arts and other vendors, an open drum circle, and free food. The event is B.Y.O.B.
Forty Til Five's new CD, "One Step Closer To The Sun," is a major departure from their 1999 debut, although keeping the same essential jazz-jam groove. Gone are the hip-hop vocals, and the new material ventures into new musical territory including smooth jazz and other diverse influences. If the new songs are any indication, this group has a real shot at the national jazz market, with a crossover appeal to younger audiences.
Blue Roots will be held beginning 4 p.m. Saturday, June 17, at the American Legion Hall at Barrancas Avenue and Intendencia Street in downtown Pensacola. Tickets will be available at the gate for $4 for women and $6 for men.